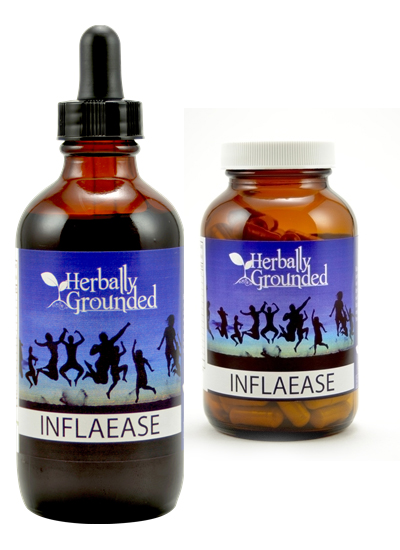 When your body aches it can keep you from doing the things you love. Help ease occasional aches & pains with InflaEase. This formula assists the body in promoting a healthy inflammatory response. Healthy levels of inflammation have been shown to affect cardiovascular health and healthy cell production.
Recommended Use:
Capsules: Take 2-4 capsules daily. Increase as needed
Liquid:Take 3 squirts once or twice a day. Increase as needed.
100% Vegetarian Formula
Proprietary Blend: Green Tea, Turmeric, Holy Basil, Ginger Root, Rosemary, Hu Zhang, Chinese Goldenthread, Barberry, Oregano, Bromelain, Baikal Skullcap